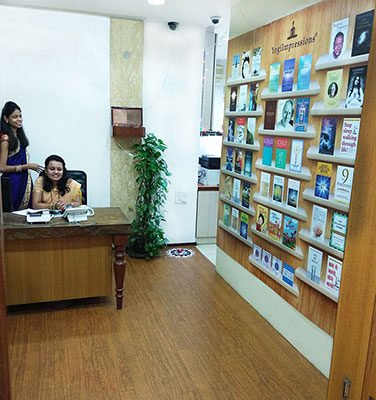 Yogi Impressions are publishers of self-help, personal growth, and spiritual books, based in Mumbai, India. In terms of design aesthetics, production techniques, and printing, our work is of the highest quality. We also publish books on non-duality, kundalini, religion, mythology, paranormal, tarot, biography, mental health, parenting, health and wellness, alternative health, enlightened business, financial prosperity, multicultural studies, as well as books for children. They appeal and cater to a wide, general audience.
Founded in 2000 by Gautam Sachdeva, the earnest endeavour of Yogi Impressions is to bring such works – whether emanating from India or anywhere else in the world – to an increasing number of readers. Our aim is to help them become more aware and find the true purpose of their lives. This will help enhance the quality of life and create the legacy of a better world for future generations.
Yogi Impressions also offer authors and publishers the services of a professional book design firm, Manifest Design and Publishing. Manifest is headed by Devika Khanna, a graduate of the Rhode Island School of Design, USA. Her company has several years' experience in conceptualizing and designing coffee table books, children's books, novels, catalogues etc. Please contact
[email protected]
for your book design requirements.